Messenger®-RTR: Retractable Banner Stands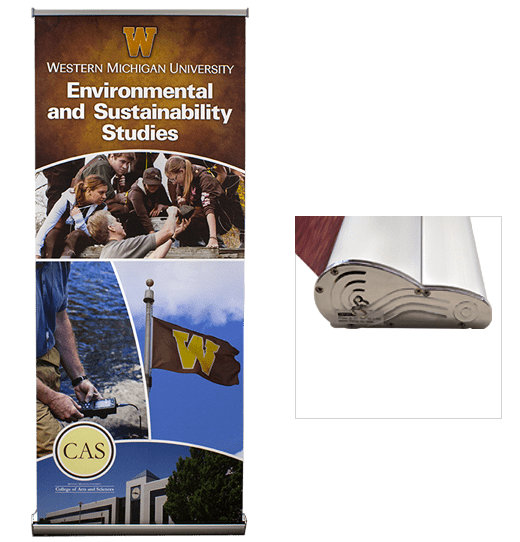 Messenger®-RTR: KAL Ideal™ 3378
Stand Only: $180  •  Stand w/ Graphic: $285
Achieve an upscale, expensive look without breaking your budget.
Key Features:
Footless base design provides a low center of gravity for a sturdy display without the need for support feet
Three-section shock-corded pole for quick assembly
Padded Soft Carrying Case
34.5″ to 78.5″ Graphics – This unit does NOT telescope
Weight: 12 lbs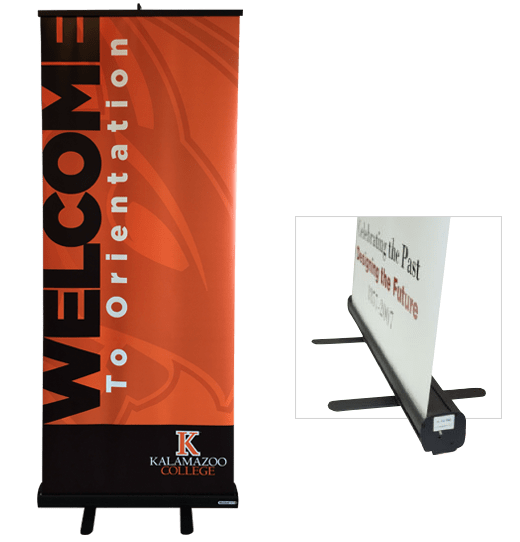 Messenger®-RTR: KAL Presenter™ 3180 & 2480
(3180) Stand Only: $90  •  Stand w/ Graphic: $190
(2480) Stand Only: $80  •  Stand w/ Graphic: $175
This lightweight retractor is for the exhibitor who does the occasional show and does not need to frequently change graphics. Designed as a short-term display, the Presenter is the perfect combination of style and affordability and is available in two widths (both include nylon carrying case).
3180 Features:
Black or Silver Finish
30.5″ x 78″ Graphics
Weight: 8 lbs
2480 Features:
Black Finish
24″ x 78″ Graphics
Weight: 7 lbs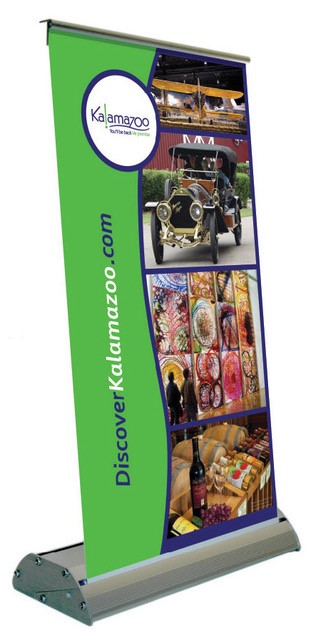 Messenger®-RTR: KAL Mini Retractor
Stand Only: $50  •  Stand w/ Graphic: $70
This mini one-piece retractable is perfect for table displays and other POP locations. Using 7 oz. polyester canvas, this small, compact unit easily fits in a briefcase or portfolio for travel.
Key Features:
Silver Finish
One-Piece Unit
8.3437″ x 15.75″ Graphics
Weight: 2 lbs
Just thought I would let you know that we received the 1st booth and it is beautiful! You guys did a marvelous job. After having the same old booth for over 10 years, this is like a new toy at Christmas for us!
Marla Maertins – The Trades Publishing Company, Crossville, TN
For over 10 years DGI-Invisuals, LLC has been a reseller of Consort DisplayOne stands. It is the exceptional customer service paired with the high quality and consistency of Consort's products that keeps them as one of our preferred hardware vendors. Our clients are always pleased when they choose a DisplayOne stand. The portability, organizing pouch and instructions that come with each unit make set up a breeze. Many of our clients have been using the DisplayOne stands for years and continue to purchase this product line.
Bob Bekesha – Burlington, MA